Studies have shown that massaging an infant can reduce crying and fussiness, help baby sleep more peacefully, and alleviate common wail-inducers like constipation and colic. Some say that it even boosts a baby's ability to fight off germs..... The payoff of baby massage trickles down to parents.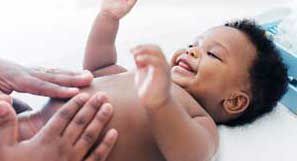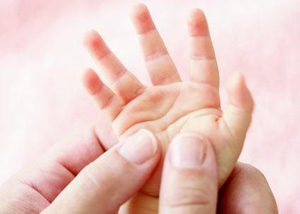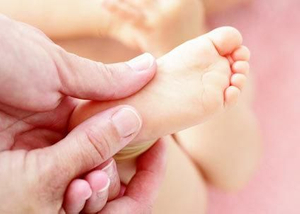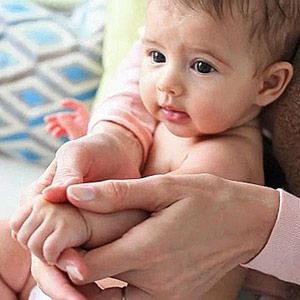 Join Kelly Jo, certified in pediatric massage
During the 1 hour long sessions you will learn how to properly perform infant massage techniques for the babies whole body. Classes are performed in a small group setting and include parents and children three weeks of age or older. Each class is an hour in length and will meet once a week for a total of four weeks. The cost is for the series and includes all materials in addition to a book for you to keep after the last class. Benefits of infant massage:
Relaxes baby, as well as helps baby sleep better
Relieves discomfort from constipation, gas and colic
Normalizes muscle tone and improves blood circulation
Stimulates brain development and improves sensory awareness
Cost:$135.00 per family
When you become a new parent all you want in life is to just sleep! Well.... studies have shown that infant massage is a huge help helping your baby sleep! Join us for this 4 week infant massage series, you won't regret it! Pick your series now!