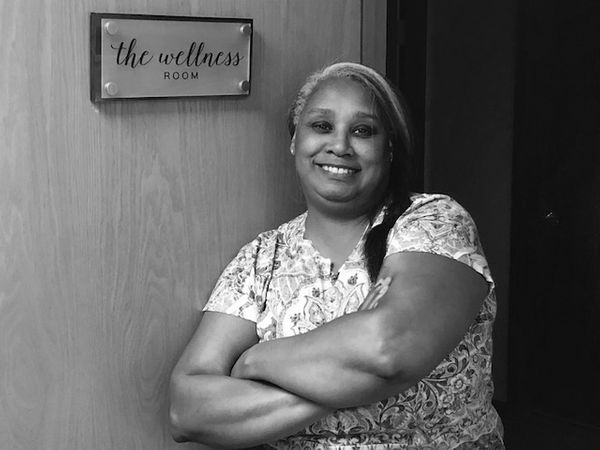 Franetta Cammon, LMT, ACOM
Franetta graduated with honors from Seattle Massage School in Fife WA the class of 1998, she then began practicing right away. Franetta is experienced with hospice/oncology, acute/chronic injury, geriatric/chronic pain and pregnancy. Franetta's professional continuing education and training over the years includes: Lymphatic drainage massage for soft tissue injuries, deep tissue for medical conditions and orthopedic/ clinical rehabilitation massage. Modalities to ask for:
Swedish Massage
Deep Tissue Massage
Pregnancy Massage
Cupping Therapy
Gua Sha and Aromatherapy
Franetta simply loves making people feel good by promoting healing and wellness. She is grateful to be a blessing through touch and because of that she came up with this quote:
"Be Blessed and Be a Blessing"
service type and prices
60-minute session $80 90-minute session $100.00
To schedule your massage call Franetta directly at (253) 230-1138
It's in the details:
TBI does not process insurance claims for massage services. Check with your insurance company to see if you can be reimbursed for therapeutic massage recommended by your doctor. Your receipt will have all the information you need to submit to your insurance company.
Building Entrance: The entrance to the birthing Inn is located on the left side of the "Pearl Place Professional Building." Please arrive 5 minutes prior to your session time.
Tipping your therapist: Typically 15-20% is the recommendation. Please provide a check or cash for your dedicated therapist on the day of your service.