Classes are in person and kept small! Come join us!
Classes are posted for 2023!
5 week childbirth education series (digest a little at a time)
Our 5 week childbirth education series meets once a week for 5 weeks. With a focus on childbirth preparation and natural coping methods intended for use whether you choose home, birth center or the hospital, these eclectic and fun classes cover many aspects of pregnancy and childbirth.
Topics covered: Stress and its impact on the labor process, the mind and its role in childbirth, natural pain coping techniques, stages and phases of labor, optimal fetal positioning, Interventions/doing the next best thing, medicinal pain relief options, cesarean birth.
Come and meet other expectant parents and gain a deep understanding of the childbirth process. The multi-week time frame allows more time for questions and to process the information covered each week.
What our customers are saying: We really had no idea what to expect. "WOW"!!!!!! What an excellent class! Thank you soooooo much for all of the information and most importantly the LOVE!!!
Cost: $195 per couple
Sign up is easy! Find the series that works for your schedule below and sign up soon, space is limited.
Accelerated childbirth education (getting it done in a day)
Our Accelerated Childbirth Preparation class covers many of the most important topics relating to pregnancy, labor and delivery, and is designed for parents whose schedules cannot accommodate our standard 5 week course series.
The one day course covers the same material as in the 5 week series but at a faster pace.
What our customers are saying: time flew by-excellent content, exceeded expectations!
Very welcoming and friendly, NEVER made anyone feel bad about the choices they were making for their birth! Not super traditional I liked the more cultural approach!
Fantastic energy for an all day class. Practical information and useful tips & tools
Cost: $195 per couple
Sign up is easy! Find the date that works for your schedule below and sign up soon, this 1 day fills up fast!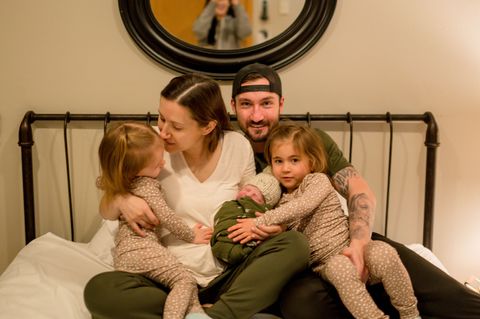 Breastfeeding & Newborn Basics
Riva (pictured) is a mother of 3 and has years of experience and trouble shooting advice. She also works as an assistant to the midwives here at the inn.
Join Riva on what to expect during the "fourth trimester" and tips for establishing a happy and healthy breastfeeding relationship with your baby!
Topics covered include:
How breastfeeding works
Latching technique
Various positions for feeding
What Feeding Cues Look Like
The back up bottle
Challenges with breastfeeding ​
Tips for soothing baby​
Bath time
Diaper changing
Baby wearing
Setting real expectations
Resources for support
And much more!​
Sign up soon as this is a popular class! You don't want to miss real life, modern mom breastfeeding, life can be messy and amazing advice and guidance from Riva! Partners are welcome and encouraged to attend.
Cost: $105.00 per couple
Join us for this informative 3 hour class and leave with confidence!